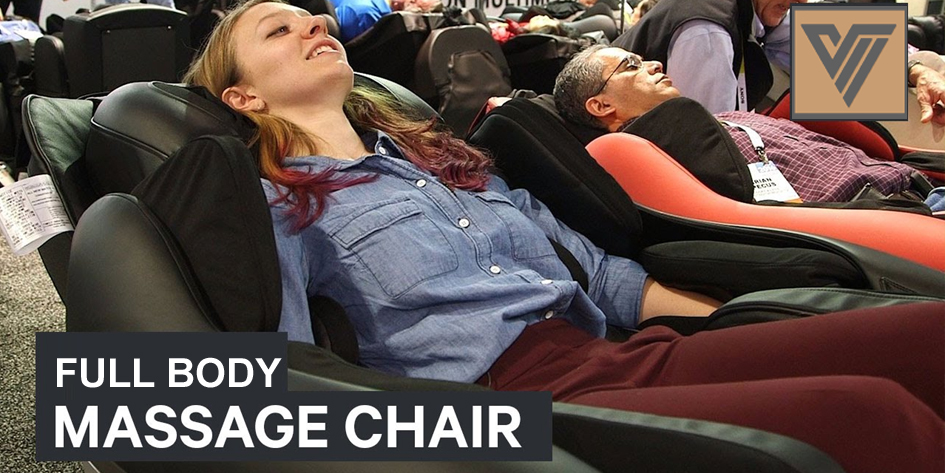 In today's fast paced world, everyone's life has become so hectic that most people experience discomfort, stress, and aches on a daily basis. But, everybody obviously can't go for an expensive spa or a massage therapy every now and then.
However, we have got something for you that will let you get all the benefits of a massage therapy or a Spa like relax at the comfort of your home. A full body massage chair is one of the best and affordable ways to bring the most relaxing spa like experience into your home.
Here are some reasons which will make you think about investing in a massage chair instead of going for a massage therapy or a spa.
1. Get A Relaxing Massage Anytime You Want
If you have got a massage chair in your home then you can have access to a spa-like massage anytime i.e. whenever you want. That means, you won't need to
Pre-book the massage or spa appointments,
Drive to the spa or massage therapist, and
Wait while your masseuse prepares your massage table.
So, instead of going to a spa, you can get a luxury massage chair at your home and enjoy its benefits whilst relaxing anytime of the day. It means, whenever you're tired or feeling stressed, you can just kick back and relax. Your massage chair will unleash its magic and will melt all your tiredness away.
The best part of having a massage chair at home is: it gives you the ultimate comfort when you need it the most no matter whether it is early morning or a late night. Hence, you don't need to make the process of getting a spa like relaxing much complex when you can get the same benefits at the comfort of your home.
2. Your Home can be Turned Into a Personalized Spa
If you place your full body massage chair in a room that you can turn into your private zone, it can become your personalized home spa. Therefore, that particular room with a massage chair can provide you with a well-rounded relaxing experience which will be much more than sitting on a simple chair.
In fact, to make this experience even better, some scented candles can be added for the elements of aromatherapy along with the massage therapy.
Just imagine, you came back home after a long tiring day and you relax on the massage chair that is here to provide you with the absolute comfort. Isn't that super exciting?
However, a massage chair isn't just about comfort but numerous health experts from all around the world recommend people to invest in a massage chair mostly because it has countless health benefits. Plus, a massage chair is also helpful in emotional wellbeing as well.
3. Your Massage Chair is a Cost-Effective Alternative
You must have seen some people who might think that a massage chair is an expensive comfort. But, it's actually not. In fact, going to a spa or to a professional massage therapist will cost you way more in the long run.
However, on the other hand a massage chair is a one-time investment and it gives the similar comfort to your mind and body at your own convenience.
A massage chair seems unaffordable. But, just think of all the money you will save that you won't need to pay to the massage therapists and in the spas. If you consider all these costs, it will really seem cheaper to pay for the massage chair instead of going to a massage parlor for relaxation.
What Are You Waiting For?
If you're someone who feels stress and tiredness after the long working day, buying a massage chair is the best option for you. However, if you were wondering about the benefits of a massage chair over regular massage therapy or spa session, we hope now you have got the clarity on that.
Now, if you are convinced than ever that buying a massage chair is a good choice for you, checkout the massage chairs by the best massage chair supplier India - 'versachi massager'.
Let us encapsulate the benefits of owing a massage chair once again for you:
Massage chairs are a much cheaper alternative to your regular massages at a spa. And the best part is, they offer the same benefits.
You can get a full body massage whenever you want with a luxury massage chair.
Apart from relaxation, massage chairs also offer a lot of other health benefits as well.
So, if you always have tiresome days, you're a person who should go for a massage chair because with this, you will start feeling more relaxed and happy in no time. And, your sleep also gets improved. Hence, you will experience a noticeable change in your mood and your productivity with a massage chair at home.