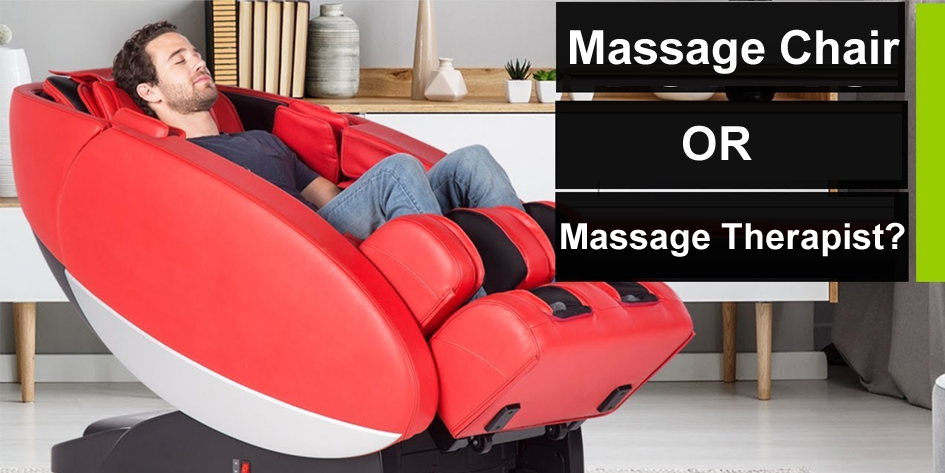 We all go to our workplace where we had to go through a lot of stress every day. Some of us attend meetings for long hours whereas some of us work for 8-9 hours in a stretch.
But in this busy schedule, shouldn't we take out some time for our health? We all know that working continuously for a longer duration of time is the biggest cause of stress.
However, a relaxing massage through a head and full body massage chair or through a massage therapist at the end of every day could relieve your stress. And, relieving the stress will offer you a healthy living. That being said, massage therapy undoubtedly provides numerous health benefits. Nonetheless, the entire system of our body gets affected by massage therapy. For instance,
We get improved circulation of blood that helps in bringing the nutrients to the bones and provides us with a stronger and healthier skeletal system.
Moreover, with the help of massage therapy, our muscles get relaxed, muscular tension get reduced.
Massage therapy in fact is helpful in reducing the stress which in turn results in a healthier nervous system.
Massage also helps in clearing the body of waste products which boosts our body's lymphatic system and digestive system.
And at last, massage benefits the respiratory system by reducing our heart rates. Hence, massage therapy is good for our body as well as for our mind.
But the big question for now is: Can massage chairs are as good as the massage through a massage therapist. Or, can massage chairs replace the traditional massage therapies that we used to take from trained massage therapists? Let's understand what's actually better for you in the following write up.
So, What is the Answer – Massage Chair or Massage Therapist?
Both a massage chair and a massage therapist is a great option to relieve stress and stretch your muscles. However, the right choice will depend on your particular lifestyle and your budget.
Let's say, you had a long tiring day and you would love it if you could get a full body massage. In that case, a head and full body massage chair is all you need. I mean, wouldn't you feel nice if you could get a relaxing massage at your home, at anytime and that too without having to go anywhere?
However, a massage chair can't exactly replicate a human massage therapist in some or the other ways. For instance, you can get an individualized treatment from a massage therapist. But, with technological advancements, there are many luxury massage chair supplier in India who offer top-of-the-line and mid-range massage chairs which can give you this type of individualized treatment.
Benefits of Massage Chair Over a Massage Therapist
Thanks to the technological advancements, massage chairs today offer a wide variety of techniques that makes you fell exactly like a human massage therapist.
Massage chairs can provide you with perfectly tailored and customized massage experience each time as it can efficiently adjust to your weight, height and body composition.
You will get such advanced features with massage chairs that your massage therapists can never have.
Massage chairs are more convenient and they are totally private too. Plus, massage chairs will be provide the predictable results each time.
Scheduling an in-person massage can be inconvenient but in case of a massage chair you have no-need to schedule one.
Massage therapists can be inconsistent but your massage chair will be same. And, it will give you the same massage every time.
You may feel uncomfortable due to a stranger's touch and the tension that you may feel during a massage will negate all the benefits of the massage.
And last but not the least benefit is the cost. If you buy massage chair online, then the cost of buying a massage chair will be less in the long run.
Final Words
In conclusion, we would like to say, it is totally up to your preference that whether you go to buy massage chair online or go with the traditional massage method by massage therapist. But, before deciding, you should take all the pros and cons into consideration and calculate the cost in the long run. However, we are sure that you will see that you will always find a massage chair the more cost-effective choice.
And as I mentioned above, today's massage chair models come up with the most advanced technology that can customize the massage and provides you with a wide choice of programs, and easy to use controls. In fact, most of the luxury massage chairs come up with the ability to work on all your different muscle groups. For instance, they work on the muscles of your neck to your toes. They also work on the muscles of your arms, hands and legs through a combination of rollers and airbags.
Now you have explored a lot about the benefits of a massage chair. So if you want to enjoy the benefits of a customized massage with the advanced technology that a luxury massage chair has to offer, visit www.versachimassager.in. We are the best luxury massage chair supplier in India and our massage chairs will provide you with the best massage right in the comfort and privacy of your own home.